Outlook Macro to Nicely Format Skype Chat Excerpts
My day job involves a lot of communication, mostly via email and Skype IM. From time to time, I need to file an important excerpt from a Skype chat for later retrieval, or email it to a customer, partner, or colleague.
For years, I would have select that excerpt, copied it to the clipboard and pasted into a new Exchange Mail or Post item.
However, what got pasted was unformatted plain text, way harder to read than the original chat displayed in Skype: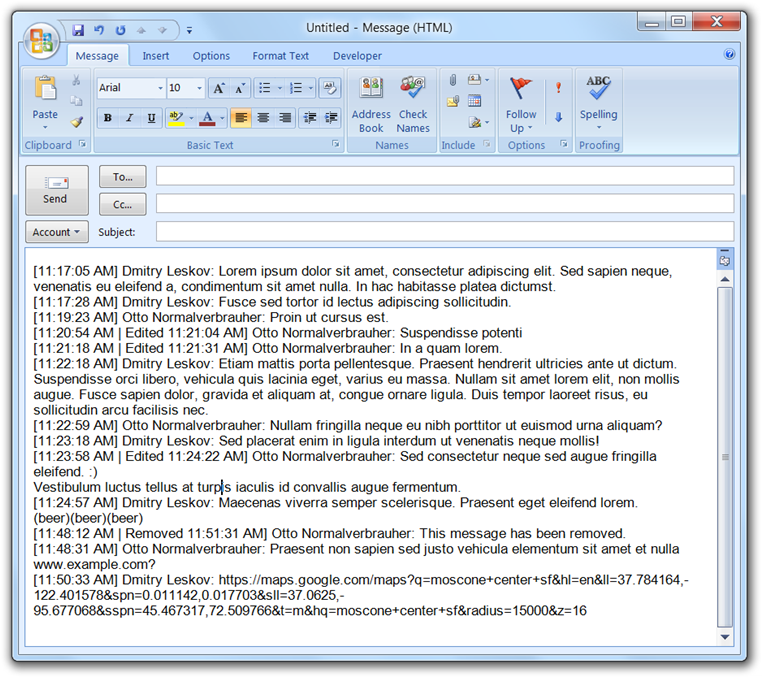 I used to format the lengthier excerpts manually, out of respect to the recipients and/or future readers. Tedious work.
Earlier this year, I had proposed to celebrate our company's 13th anniversary with a hackathon. Excelsior Hack Day I was a success, and I used it as a chance to take one bit off the routine part of my work.
My solution
Skype IM Pretty Printer is a VBA Macro for Microsoft Outlook that takes a Skype chat from the clipboard, formats it nicely and pastes into a new HTML message: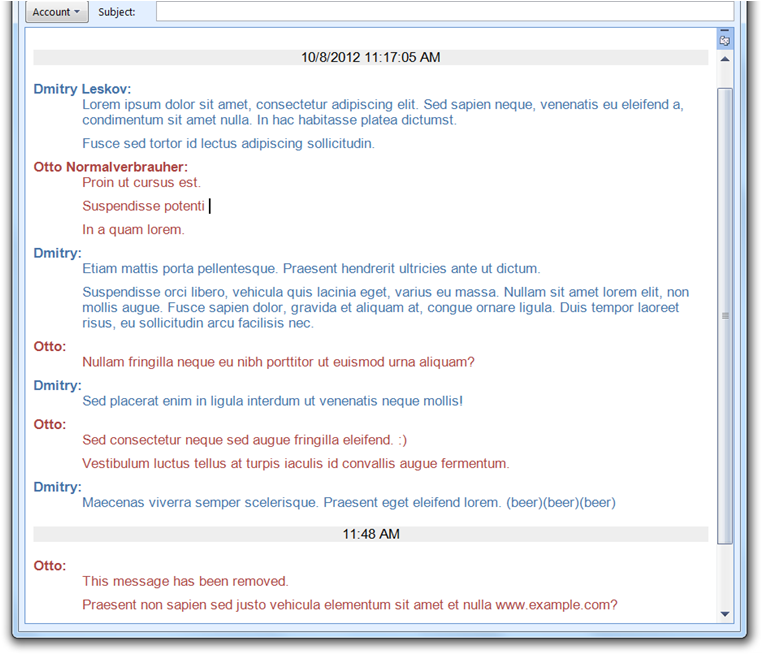 If you want to give Skype IM Pretty Printer a shot, I have open sourced it under the MIT/X11 license. You can fork it on GitHub or visit the official page for download and installation instructions.
Tags: automation, outlook, skype, vba, windows